A History of Evins Mill
"The property is steeped in luxurious history and brings to mind a simpler time."
The Early Years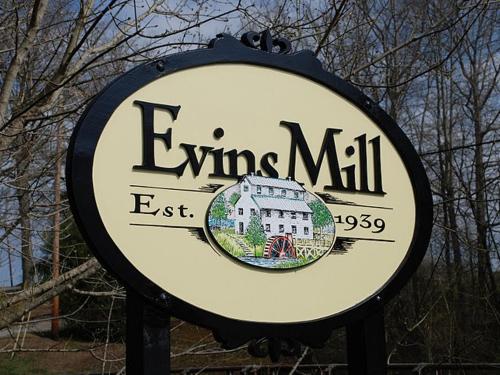 The history of the property known today as Evins Mill actually dates back to 1824, when a Tennessee Land Grant recorded it as Lockhart's Mill. Since then, the land has seen several owners, including the Lockhart, Lawrence and Webb families, all of whom built mills on the property. Perhaps the most well-known proprietor was the politically prominent Evins family.
The Evins Era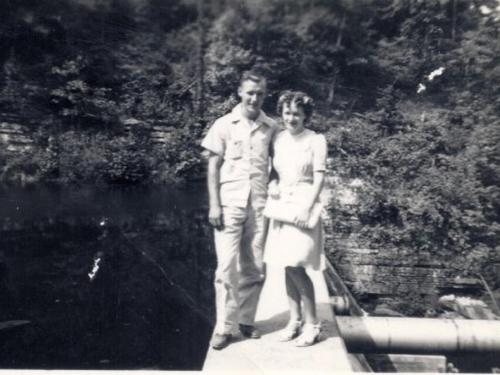 Edgar Evins was a state senator and successful businessman with a variety of interests, including banking, bussing and oil. He bought the property in 1937 and built the present mill two years later, in conjunction with an emerging business in Lebanon called Martha White. At the end of World War II, Edgar ceased milling operations. While the mill lay dormant for years, the present log lodge that his wife Myrtie built in that same era became a bustling summer retreat for the Evins family.
Mrs. Evins passed the property to her son, Joe L. Evins, who, as a U.S. Congressman from 1946 to 1976, used it as a political retreat. Governors of Tennessee, including Buford Ellington, Estes Kefauver, and Frank Clement visited the Congressman here, as did Evins' friends Albert Gore, Sr. & his son Al Gore, Jr. Before becoming a U.S. Senator and later U.S. Vice-President, Al Gore Jr. was elected to the same congressional seat Evins once held.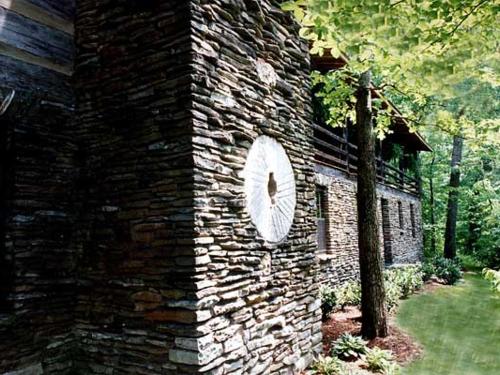 In addition to these political gatherings, Evins also used the property as a place for personal events, including the wedding reception of one of his three daughters. Decades after the Congressman bequeathed the property in 1980 to his alma mater, Vanderbilt University, two of Evins' granddaughters would end up hosting their weddings and receptions at Evins Mill.
Chapelgate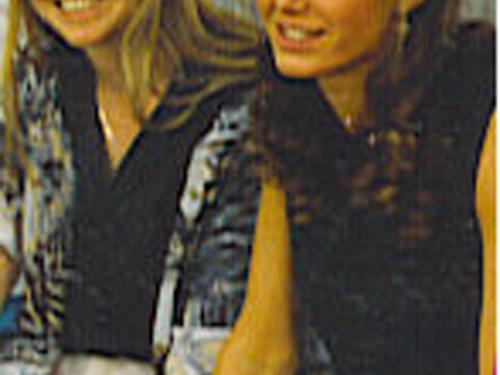 In 1986, Angel & Robin Isaacs purchased the land from Vanderbilt and established it as the headquarters of their business, ICDI, which developed software technology for drilling oil wells. Angel later converted the property into a private hideaway for Christian music recording artists and songwriters, which she called Chapelgate. In fact, Amy Grant recorded her record-breaking "Lead Me On" music video at the base of Carmac Falls.
The family spent thousands of hours renovating the buildings and is responsible for designing and engineering the bridge that currently spans Evins Mill Pond. To this day, Angel shares a deep affection for the property that figured so prominently in her life, authoring "The Chapelgate Adventure Series" and using the property as the setting for her books.
Evins Mill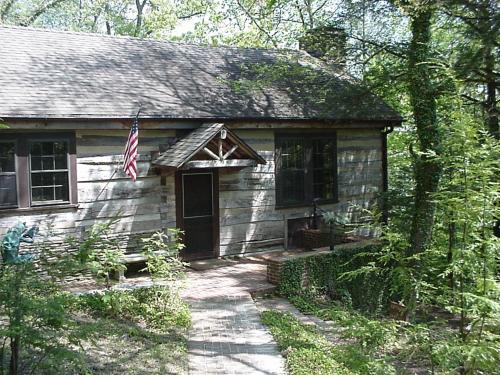 Skipping ahead to October 10, 1994, Evins Mill opened as a business - welcoming the first of countless corporate retreats it would host over the next twenty plus years. In that same time span, hundreds of couples pledged their troth at the resort, while thousands more came to mark a special occasion or simply to take a break.
On October 10, 2014, Evins Mill celebrated a special occasion of its own. Call it a birthday, call it an anniversary, call it what you will - a small business sprinting past the the twenty-year mark is a feat that deserves an explanation, one that in this case lies mostly in the place and in its people. Below is a retrospective of both, highlighting how they've evolved to make Evins Mill what it is today.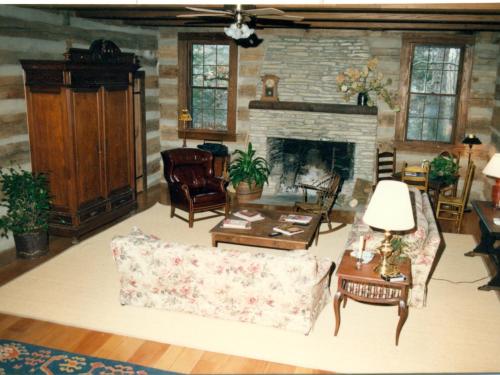 1990 TO 1993
The story starts with Bill Cochran, who acquired the property in 1990 to use as a private retreat for his family and business, and who with the help of his wife Anita, oversaw the first of many renovations to the Main Lodge & Gristmill. He simply called it "The Mill."
While Bill used the facility for business meetings and family holidays, Bill's children, including his son William, routinely welcomed their friends at The Mill for many a revelrous night - and in the process developed a deep affection for the property.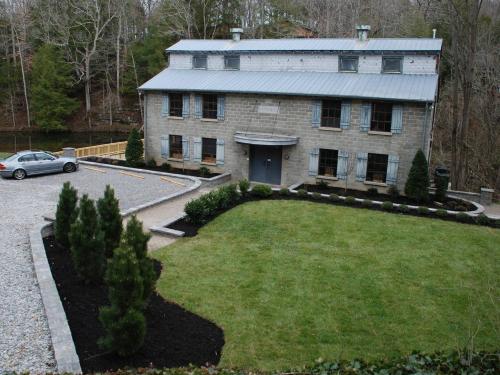 1994
In 1994, Bill & William formed the Cochran Management Company, acquired the property from the family, renamed it Evins Mill, commercialized the kitchen, built three guest houses containing the current-day Creek Side rooms, and in October of that year opened for business.
While Bill would rarely involve himself in day-to-day operations, it's safe to say that without his acquisition of the property, Evins Mill as it is known today would not have been launched - and that without his early financial backing, the business would not have survived its infancy.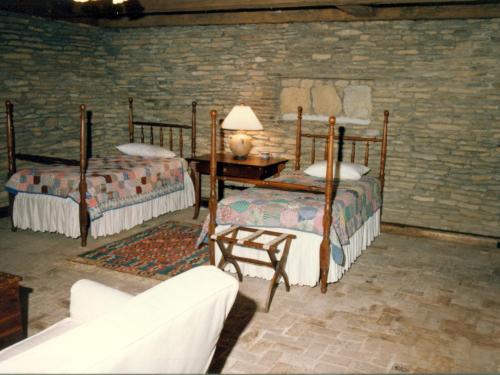 1995 TO 1999
And what an infancy it was. The early years of Evins Mill were marked by low occupancy, an underdeveloped physical plant, a revolving staff roster, inconsistent service, inexperienced management - and not surprisingly given these handicaps and headwinds - consistently bleak bottom lines.
There was at least one silver lining to this cloudy start: current-day Plant Manager, Gary Wince, joined Evins Mill in 1995. As the resort's most tenured staff member, he's left his fingerprints all over the place - in hand-crafted additions and renovations and in endless repair work that would make Sisyphus cringe.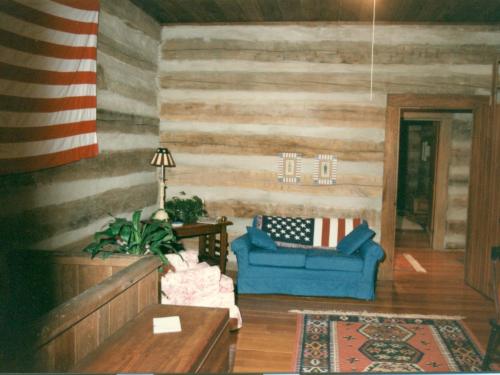 2000 TO 2008
In the early years, Evins Mill was used almost exclusively as a corporate retreat, but around 2000 it also began hosting individual couples and special events, initiating a period of rapid growth. Propelled by this positive trajectory, many important improvements to the physical plant were initiated in this era, including...
paving of gravel driveways & parking lots (2004)
addition of covered decks and major upgrades to its Creek Side rooms (2005)
creation of Cortland Hall, a spacious game room at the Gristmill (2006)
addition of Manning Overlook & a full service bar to the Main Lodge (2007)
addition of Taylor Hall & Ivy Overlook to the Main Lodge (2008)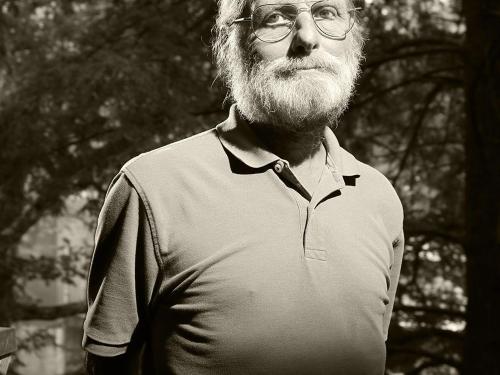 More importantly, core members of its present-day staff joined Evins Mill at this time, including...
Tina Clark, Innkeeper (2000)
Jason Evans, Executive Chef (2002)
Darla Guess, Guest Attendant (2002)
Laurie Cooper, Office Manager Ex Officio (2004)
Dorothy Knipfer, Event Facilitator (2006)
Janet Ashford, Lead Housekeeper (2006)
With a more seasoned staff - and in the persons of Jason Evans & Tina Clark - steadier hands at the helm & in the kitchen, Evins Mill gradually but dramatically enhanced its level of service, so that its cuisine & staff no longer took a back seat to the property's beauty - but became leading attractions in and of themselves.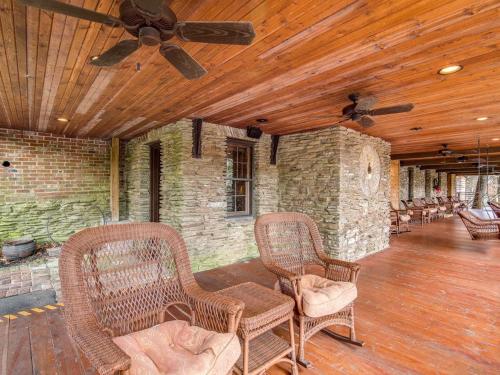 2009 TO 2013
After weathering the Great Recession of 2009, Evins Mill resumed its forward march on many fronts, including continued enhancements to its physical plant...
addition of booth style seating throughout the Main Lodge (2011)
major renovation to all three floors of the Gristmill (2012)
construction of a hardscaped event lawn between the Gristmill & Granary (2013)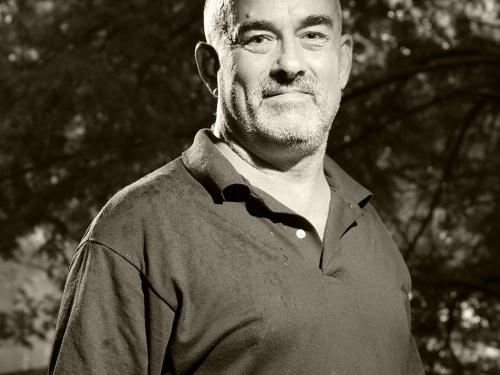 During this time, Evins Mill also started paying more attention to the land itself and retained Eden Cochran, William's wife, not only to create and manage the resort's landscaped areas but also to oversee the preservation of its native tree species and other flora.
In this same period, several more present-day staff members came aboard, including...
Todd Guess, Groundskeeper (2010)
Alison Harris, Sous Chef (2012)
Renee Lohmann, Office Manager (2012)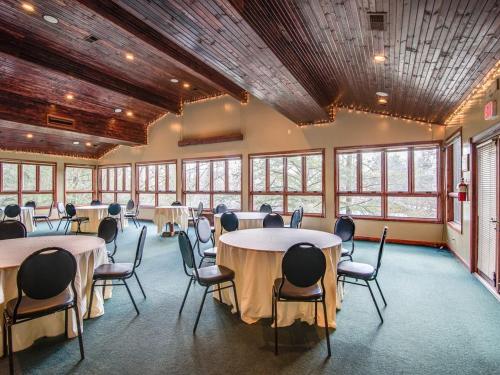 2014 TO PRESENT
In the same year it celebrated its twentieth birthday, Evins Mill also embarked on the most ambitious building project since its 1994 inception. With the completion of The Solstice, a luxury lodge situated at the resort's highest elevation, Evins Mill now fields twenty rooms that can accommodate as many as fifty-four guests.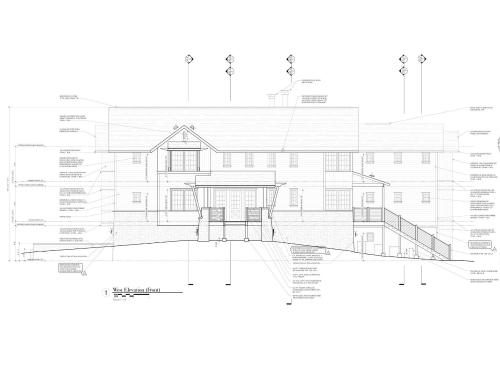 Other substantial projects were undertaken soon thereafter, including…
addition of broad boardwalks from the Lodge to Creek Side rooms & Gristmill (2015)
construction of hardscaped patio & paths from the Lodge to the North Campus (2016)
renovation of Creek Side bathroom and decks (2016)
addition to Lodge of check-in station (2017)
expansion of Lodge with more gathering spaces & ADA compliant restrooms (2018)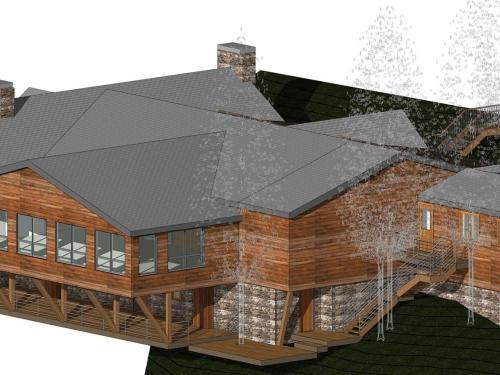 Call it a coming of age story, call it tooting our own horn, call it what you will - as proud as we are of the improvements we've orchestrated over the years, we feel our most fortunate achievement is attracting and retaining what we think is the best staff around - a team that remains dedicated to a unique brand of hospitality, one marked by personal, professional and anticipatory service. And we're just getting started.