Select Services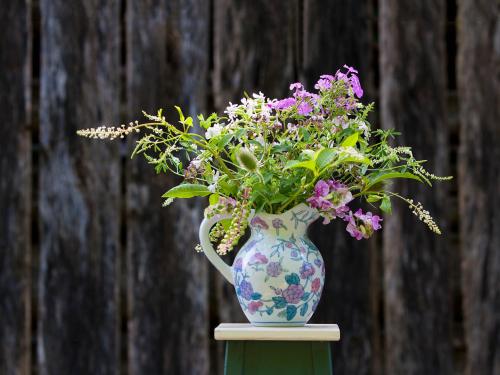 While the resort's flagship travel packages and group rates feature lodging, dining and many complimentary recreational activities, Evins Mill can supplement its standard offerings with ancillary services as well, including...
Tennessee Floral Arrangements
Pampered Touches
Tennessee Floral Arrangements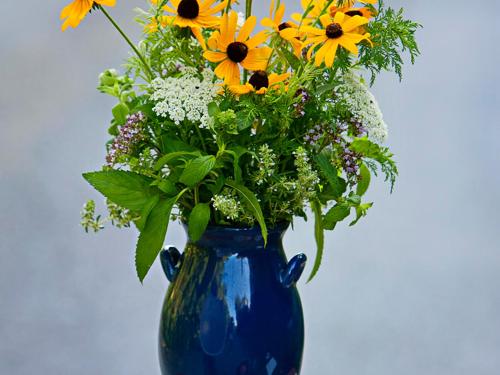 In partnership with Foxglove Farm, Evins Mill can adorn your room or dinner table with organically grown and handpicked Tennessee wildflowers. Foxglove is a bee and bird friendly farm, using no chemical herbicides. Fragrant herbs and scented geraniums are used for greenery in bouquets. While rosemary, lavender and cactus plants are available year-around, bulb plants, such as daffodils, tulips and hyacinth, are harvested from late December through March. Orchids are available in season.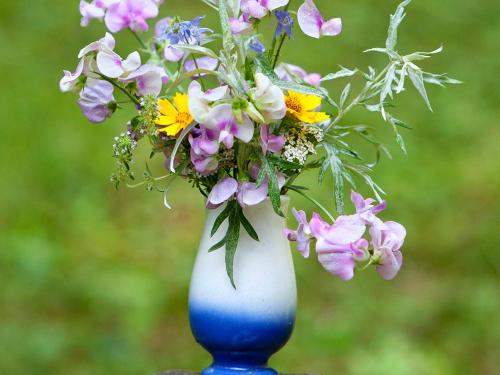 Tennessee Wildflower Arrangements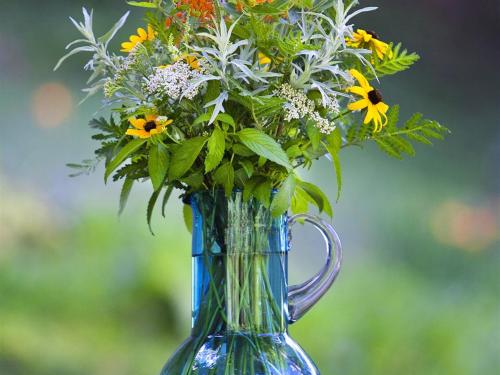 Traditional Arrangements
Basket of Assorted Seasonal Flowers - $35
Vase of Assorted Seasonal Flowers - $45
Vase of a Dozen Roses - $65
Pampered Touches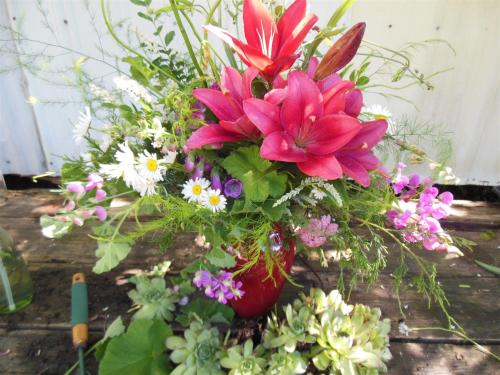 On top of the delicious cuisine that is included with any overnight stay or the flower arrangements outlined above, Evins Mill can add some other special touches to help mark a special occasion, including...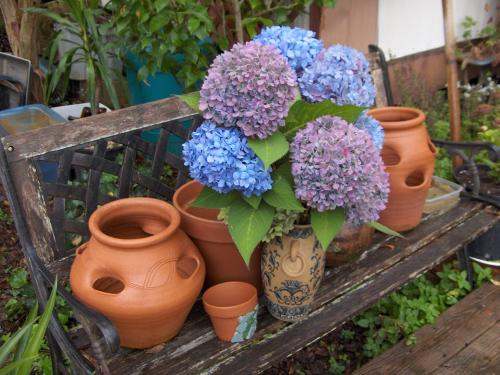 gift tray featuring premium sweet & salty snacks, beverages & fresh fruit - $40
select bottle of wine or champagne in-room at check-in - pricing varies
evening turn-down service w/ special treats on your pillows - $20
personalized card - $10
use of two waffle weave robes (available for purchase as well) - $15
Akashic Records Revealed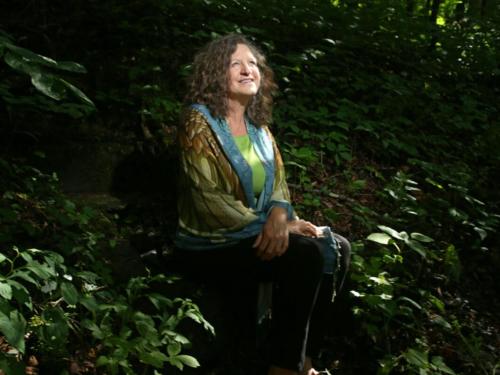 For those who believe in or are open to the possiblity of reincarnation, Teri Endres - a gifted Akashic record practicioner as well as a talented staff member at Evins Mill - can help you access lessons learned from each life you've lived - from what is known as your Akashic record. By accessing such wisdom, Teri can help you gain insights when confronting important challenges or decisions in your present life. She is available for individual sessions at $60/hour or group readings at $25/person. To receive more information about Teri and/or to reserve a reading or session, please contact Teri directly at intuitiveteri@gmail.com.