Day-Tripper Packages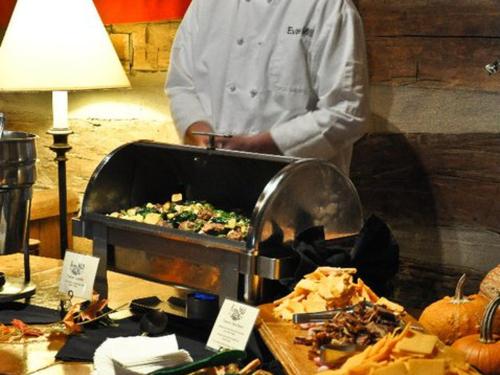 "My wife and I took the day tripper package here and we were not disappointed. The falls are just amazing and worth the hike. The lunch was wonderful and they did not skimp on anything. There are several places to enjoy nature."
While meals are included in every lodging package at Evins Mill and are a highlight of the overnight experience, the resort also welcomes day-trippers to enjoy the property and along the way take in a breakfast or lunch, which are available by reservation on many weekends and weekdays.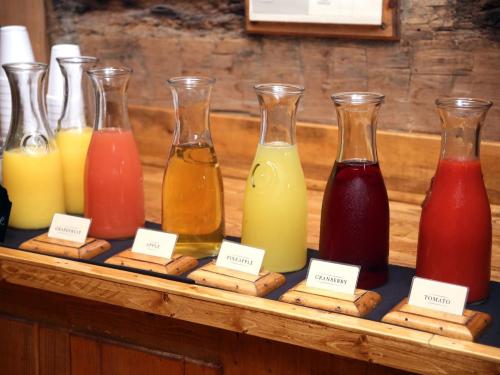 If sack lunches may be enjoyed anywhere on the forested forty-acres, at breakfast guests dine at private tables in one of five cozy spaces at the Main Lodge, including…

Millstone Landing, with hand-hewn log walls & field stone fireplace
Adele Commons, with bar, booth style seating & field stone fireplace
Stone Room, featuring field stone walls & field stone fireplace
Manning Overlook, featuring alfresco dining with great views
Taylor Hall, for larger group gatherings & private events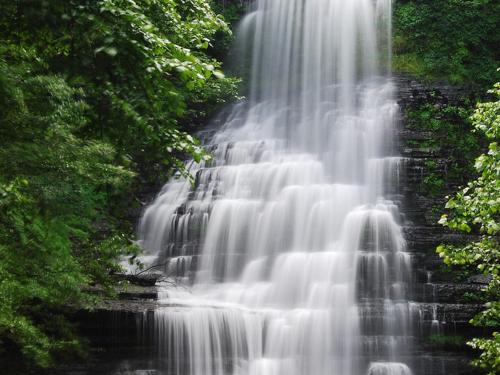 While guests are sure to enjoy the cuisine, they may also arrive early or stay late to enjoy a variety of activities on the resort's breathtaking property…

short walks to overlooks of 90ft Carmac Falls
fishing at Evins Mill Pond
billiards, table tennis, foosball & darts at Cortland Hall
lawn games on the East Lawn
swinging & rocking on Ivy Overlook
Breakfast Package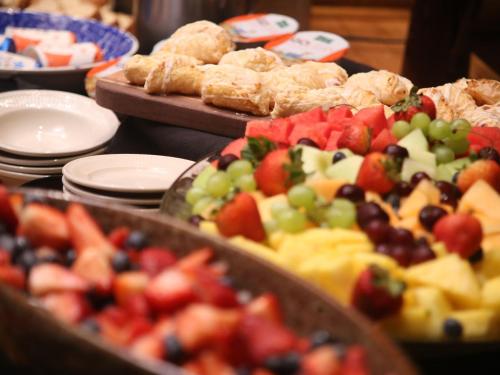 Served buffet style from 9:00 to 10:00 a.m., the Breakfast Package includes…

eggs-to-order, accommodating any style of egg
Benton's bacon & local sausage patties
pancakes or homemade buttermilk drop biscuits w/ gravy
red potato hash or spiced apples
selection of hot & cold cereals
fresh fruit & yogurt
pastries, muffins, toast & bagels with cream cheese & preserves
a variety of juices, low fat milk, coffee & hot beverages
Lunch Package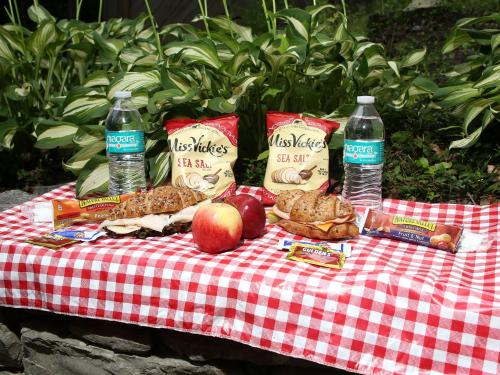 Available in a To-Go Tote between 11:00 a.m. & 2:00 p.m., the Sack Lunch Package includes…

hearty sandwich (turkey, ham, roast beef, tuna or vegetarian wraps)
chips & side salad
fresh fruit & granola bar
cookies & cracker jacks
soda or bottled water
Day-Tripper Pricing & Policies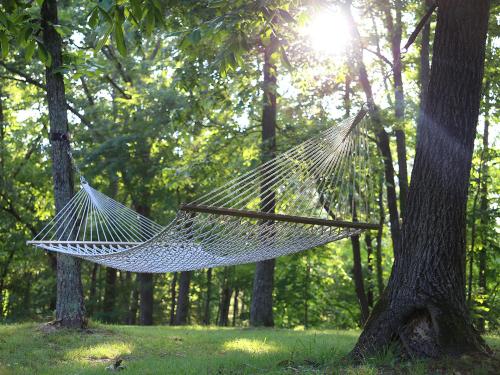 The Breakfast OR Lunch Package is $25.00/guest before tax and gratuity and is based on a minimum of two guests. A few other notes…
Attire for breakfast & lunch is casual.
Reservations are required. Call by Wednesday for coming weekend.
Beverages from the bar are available but not included.
Special dietary needs are accommodated by advance arrangment.
Only overnight or "day-tripper" guests may access the property.