Bill Cochran (1937 to 2015)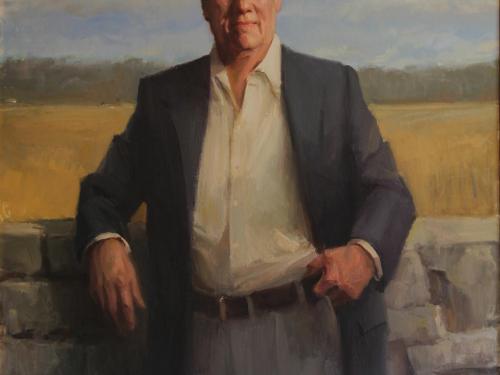 While the history of Evins Mill is peopled with fascinating figures – from pioneers to politicians, and artists to entrepreneurs – Bill Cochran was unique in helping transform what had always been a privately enjoyed property into the resort destination it is today. Born in 1937 to Elma & Bob Cochran and a native of Nashville, Bill graduated from Stokes Elementary, Hillsboro High and Vanderbilt University. That he would play a critical role in starting Evins Mill would be no surprise to those who knew him, for he was an entrepreneur at heart…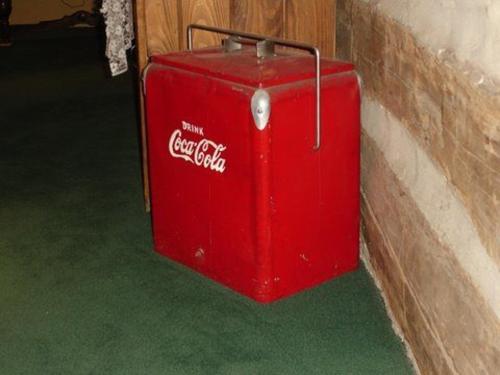 When Bill was a mere knee-high, he set-up a kiosk at the corner of Natchez Trace & Woodlawn Drive, at that time a bustling bus interchange, where he sold sodas to thirsty passengers as they waited for their transfer. The coke cooler in the Main Lodge? Bill used it to keep the sodas cold. His entrepreurial spirit endured through college, when he joined the Southwestern Company, one of Nashville's oldest and most fabled businesses, selling books door-to-door for three summers – a grueling job his son William would take up some thirty years later.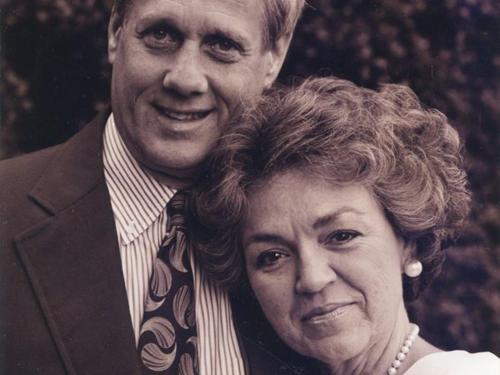 The most consequential moment in Bill's college years however was a date with Anita Kirby, who became his wife of fifty-four years, with whom Bill had three children, and who has left her own imprint on Evins Mill, often by giving her husband and later her son much needed interior design advice. Bill didn't need advice when, after graduating from Vanderbilt, he joined the Northwestern Mutual Financial Network in 1960. Five years later, he was appointed to lead its Tennessee Agency, becoming the company's youngest managing partner – and in short order, one of its most successful. Bill would lead and exponentially grow the agency until his retirement in 2002.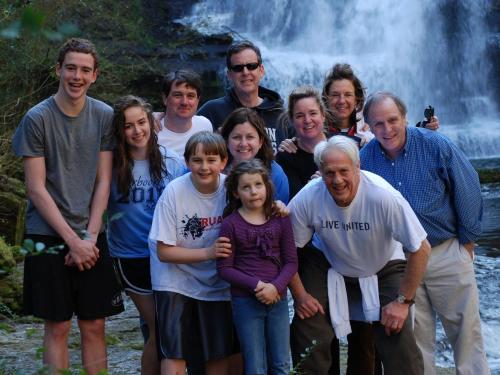 One key to the agency's success was sales training, which required a location – preferably one that was equidistant to the agency's statewide financial representatives. When Bill stumbled upon what he later called "The Mill" in 1990, he grasped its potential, both for his agency as well as his family. A few years later, he recruited William to research its potential as a business opportunity and soon thereafter decided to back a risky venture that only a supportive father would. While Bill did not involve himself in the day-to-day operations, his counsel and financial backing were essential during the early years of the business.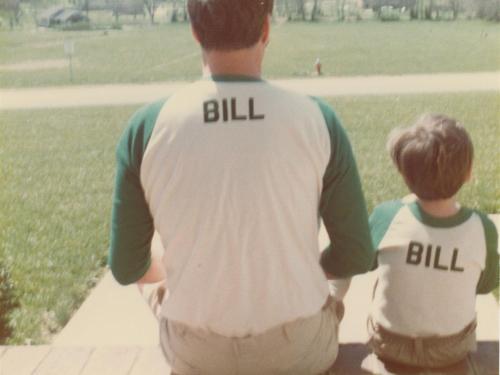 More than an entrepreneur, Bill was an ardent volunteer and philanthropist, fundraising and serving on boards for many Nashville social service agencies and educational institutions, including United Way and Vanderbilt University. In his professional life and later in retirement, Bill mentored a multitude of young professionals. In his personal life, he remained a devoted husband, father, grandfather and friend – perhaps the legacy for which he will most be remembered by those who respected and loved him