2017 Renovation Report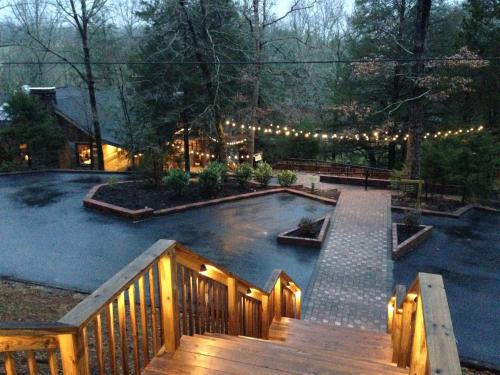 "It is amazing the amount of improvements that have been made to the grounds in just the year since my first visit."
In the first quarter of 2017, we built upon and refined several renovations implemented in the previous two years. In addition to completing the new check-in station, we re-surfaced all buffets and counters in the Main Lodge. At the front entrance to the Main Lodge, we added canopy lighting between trees, lending arrivees both practical assistance and a whimsical aesthetic. We also invested in lighting for important exterior signage and replaced the ubiquitous strings of traditional Christmas lights with more luminescent LED rope lights.
2016 Renovation Report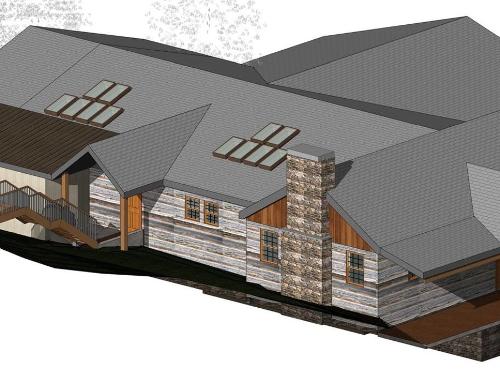 Given the feverish pace of expansion, improvements and renovations at Evins Mill over the past two years, we might be forgiven for taking a breather in 2016 ~ and we have for the most part. That said, we are fabricating a new check-in counter at the Main Lodge that we are confident will facilitate the check-in and check-out process - for groups and individuals alike. See picture below.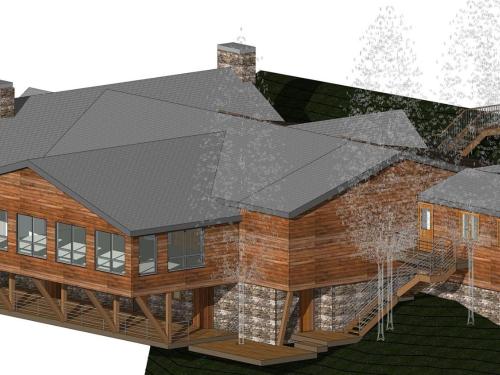 We've also expanded the bandwidth of our wireless internet network - by as much as two to ten times depending on the building. Wherever our guests are and whatever task they're completing on their devices, we've got them covered.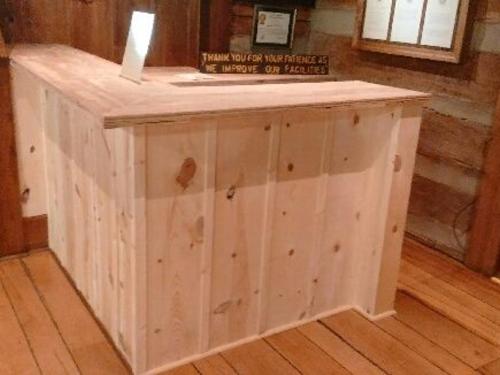 We've also completed architectural blueprints for the expansion of our Main Lodge. While most of the increased space will accommodate a larger kitchen and other back-of-the-house needs, it will also incorporate new ADA compliant and women's restrooms on the entry level. It will also feature an additional area for guests to gather socially. See images above.
2015 Renovation Report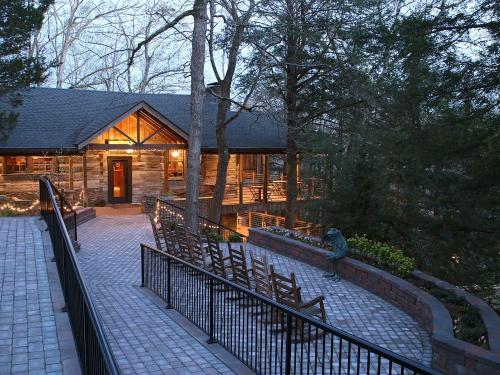 You may have thought we would have taken a break and caught our breath after completing the Solstice in 2014, but we've kept at it in 2015, implementing a number of substantive upgrades and improvements to our physical plant, with a focus on our Creek Side Rooms and Main Lodge.
Addition of wireless internet to Creek Side rooms
Renovation of all Creek Side bathrooms
Renovation of all Creek Side decks
Addition of broad & well-lit boardwalks
Addition of brick patio & entrance to Main Lodge with easy access ramp
Transition to environmentally-friendly LED lighting
Addition of picnic bower, featuring multiple picnic tables
Addition of hammock bower, featuring multiple hammocks
Addition of booth-style seating & game fixtures in Cortland Hall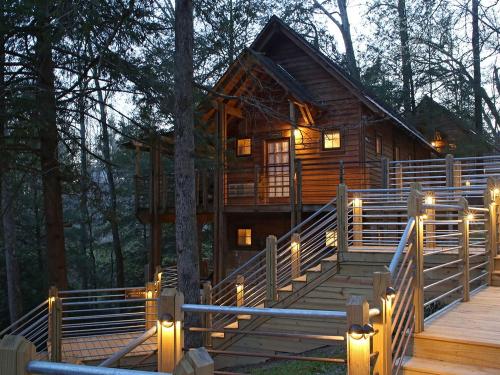 new creekside boardwalk w/ more lighting & railing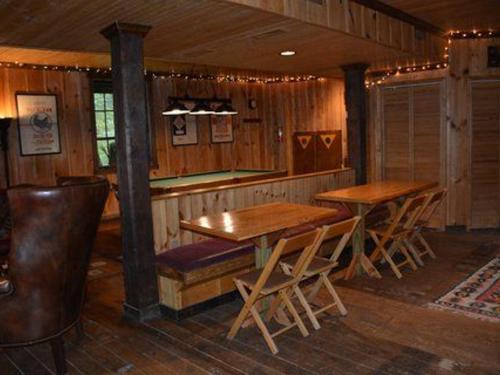 booth style seating for thirty-six in cortland hall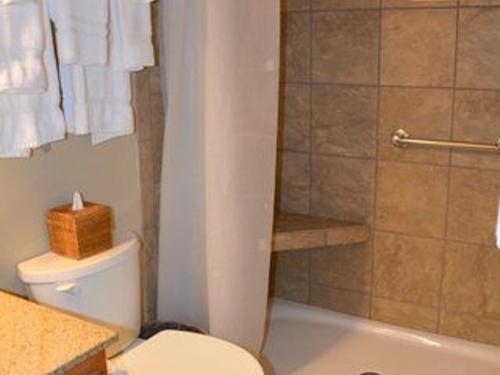 renovated bathrooms w/ new showers, tile, fixtures