"The Evins Mill staff were attentive, kind and went above and beyond to makes sure we were taken care of."
The staff at Evins Mill is a diverse lot. Some are quite young, while others are reaching that Medicare age. Some were born right here in good ol' Dekalb County, while others hail from as far away as Louisiana, Oklahoma, Texas, Ohio, Colorado and Michigan. Some can prepare a most delicious meal, while others can build a deck or fix a dryer. Some are quite conservative, while many are most liberal. We may be an eclectic set of folks, but we're united by a shared affection for Evins Mill - and by a shared mission that is embodied in our service ethic: "invisible service anticipating every need."
Management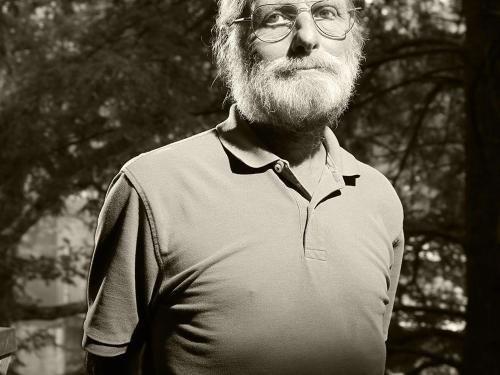 Gary "git 'er done" Wince, Plant Manager ~ November 1995

Gary, our furry-faced plant manager, has been with Evins Mill since 1995. In this capacity, Gary is responsible for improvement projects at the resort. As Plant Manager, he also ensures the repair and maintenance of our equipment and fixtures. In his words, "this means having to unstop commodes when needed, etc., etc. Please take this into consideration on your next visit." Even so, Gary contends "I love my job!" He should. Gary met his wife Kim, a co-worker at Evins Mill, whom he married there a few years later.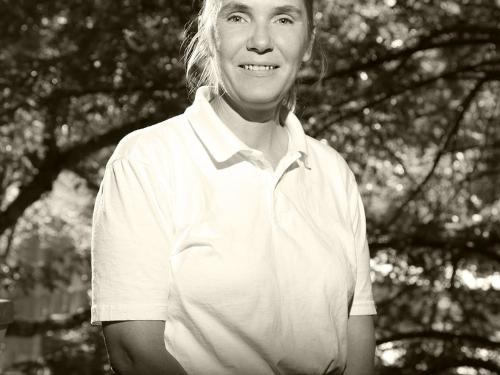 Tina Clark, House Manager & Event Specialist ~ September 2000

Tina grew up in Overton County, Tennessee. Before coming to Evins Mill, she worked at her family's business. As Event Facilitator and House Manager, Tina wears a lot of hats, preparing meals, welcoming guests, addressing special requests and overseeing housekeeping – just to name a few. Guests will notice in Tina that rare combination of professionalism and sweetness. She enjoys "being able to meet and take care of all the new and returning guests."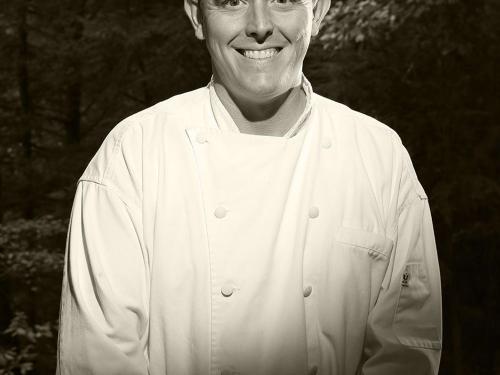 Jason Evans, Operations Manager & Executive Chef ~ September 2002
Born and raised in Smithville, Jason graduated from the National Center for Hospitality Studies at Sullivan College in Louisville, KY. Following a six-year stint with Clipper Cruise Line, Jason joined Evins Mill. He draws culinary inspiration from his world travels, rural southern roots & an excitement for finding the best local & fresh ingredients available. Jason & wife Sharon have two children. He is active in the community, coaching a youth soccer team and teaching culinary classes.
Kitchen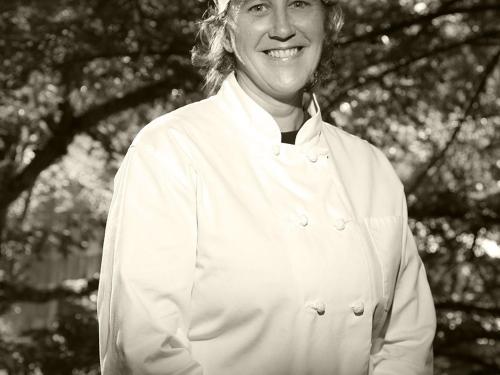 Alison Harris, Chef-de-Camp ~ April 2012
Alison moved to Tennessee in 1994 and ten years later started helping out with large events at Evins Mill. In 2012, she accepted the position of sous-chef. She enjoys the room for personal creativity in the kitchen, using locally grown produce, and the "staff's ability to mesh and provide seamless service to our guests." Alison is an environmental conservation enthusiast and enjoys horses and caving in the natural beauty of DeKalb County.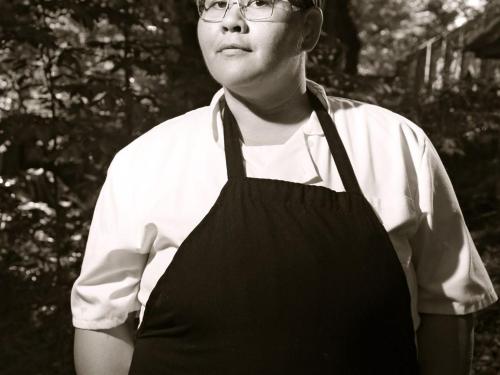 Kubby Barry, Chef-de-Camp ~ February 2016
Kubby started her professional culinary arts adventures in 1996. Moving to Dekalb County in the autumn of 2015, she soon thereafter joined the growing culinary team at Evins Mill. She finds her co-workers friendly and appreciates the creativity involved in working with food. She enjoys the outdoors, reading, writing and occasionally drawing comics.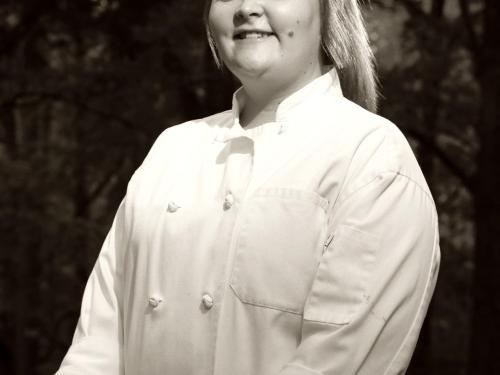 Alivia Nokes, Chef-de-Camp ~ July 2016
Alivia grew up in the Dekalb County area but moved to Lexington, KY, where in 2016 she graduated with a Culinary Arts degree from Sullivan University. While pursuing a Bachelor's of Science in Business Administration, she returned to Dekalb County and started working at Evins Mill in 2016. Alivia appreciates all the natural beauty of the location, the amazing guest she feels privileged to meet, and the feeling of family that surrounds the Evins Mill staff.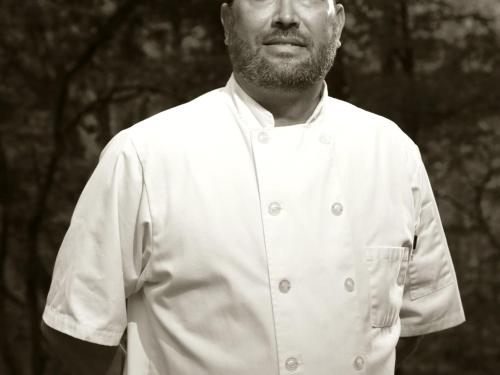 Jesse Kingsbury, Chef-de-Camp ~ September 2016
Though born in Michigan, Jesse grew up in Dekalb County and counts himself a native. Following high school, Jesse explored various careers before entering the culinary arts. After working at the popular City Cafe in Nashville for seven years, he returned to Smithville in 2016 and soon joined the culinary team at Evins Mill, where he enjoys the open-minded and collegial work environment. Outside work, he loves to fish, camp and eat great food.
Dining Room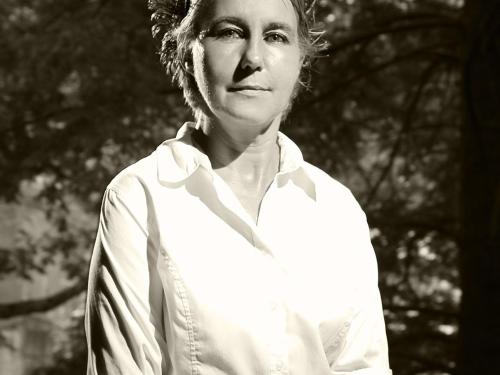 Darla Guess, Guest Attendant ~ July 2002
Darla grew up in Old Zion, just east of Smithville. She joined Evins Mill in July 2002 as a Guest Attendant. Guests will note her kind and down-home disposition as she serves them breakfast, lunch and dinner. She comments that staff members at Evins Mill are "more like family than co-workers." She enjoys "meeting guests, who seem to come from all walks of life," and "helping them with their needs and requests."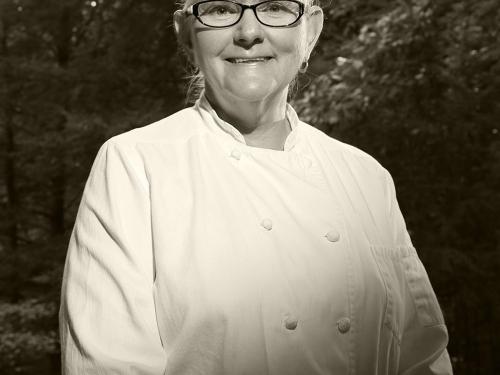 Dorothy Knipfer, Guest Attendant ~ April 2006
Dorothy was born and raised in Smithville. After working at Evins Mill in the late '90s, she later graduated from Sullivan University with a degree in Hotel & Restaurant Management. Returning to Evins Mill in 2006, Dorothy loves its peaceful surroundings and its "sweet and spirited" staff. She has three sons and works with one of them at Evins Mill – Executive Chef Jason Evans. Her husband Steve is also a chef.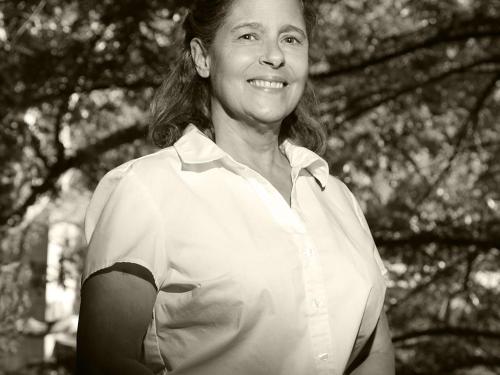 Ketha Smallpage, Guest Attendant ~ January 2015
Ketha is native of New Orleans, where for many years she worked in the education department of the Audubon Zoo, connecting kids to wildlife. She moved to Tennessee in 2010 and joined Evins Mill a few years later. She is the mother of three boys and has four grandkids. She enjoys family, cooking (New Orleans style), gardening, observing wildlife (especially insects & reptiles) and dabbling in art.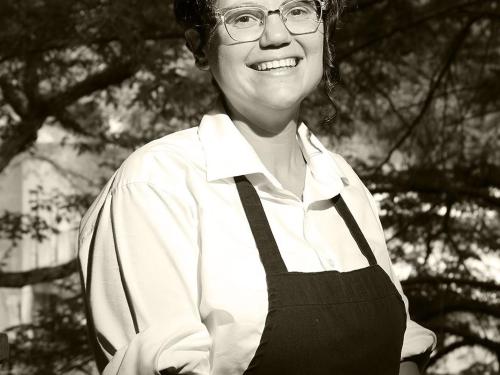 Justin Tisdale, Guest Attendant ~ January 2015
Justin originally hails from the big city of New Orleans, but has been in the area since 2013 and at Evins Mill since 2014. She loves the slower pace and constant beauty of country living and enjoys hiking in the woods and swimming in the many creeks and lakes. She feels lucky to have found Evins Mill here in rural Tennessee because she feels right at home. At Evins Mill she performs a variety of duties, from serving to bartending. Her highest goals in her job are "to serve others with a pure heart" and "to make sure guests don't get too drunk."
Housekeeping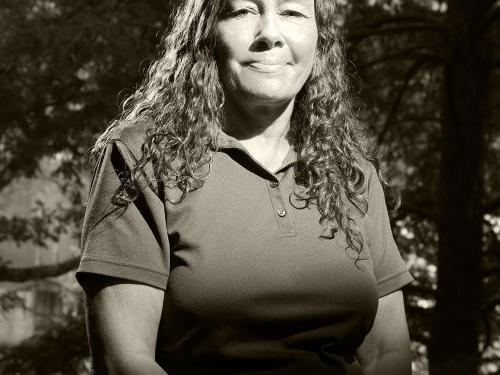 Janet Ashford, Housekeeper ~ October 2006
Janet was born and raised in Nashville, Tennessee but now lives in Smithville. Janet loves the beautiful work environment and the peaceful and quiet setting. In her words, "it's a place I would love to go to get away from the busy life of home and city."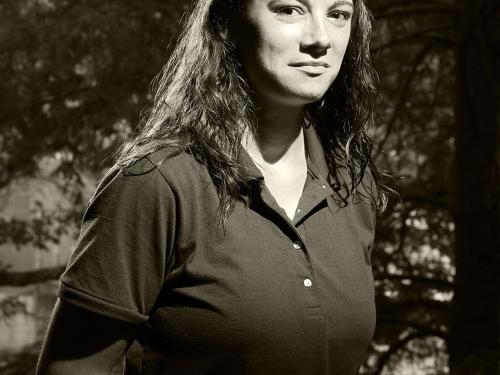 Alicia Taylor, Housekeeper ~ February 2014
Alicia was born in Nenderland, TX but moved to Smithville, where most of her family now lives. She has two sons ages 9 & 11. About her job, she enjoys meeting new people and when it rains at Evins Mill, as in her words it makes you feel like you're "in a rain forest." Alicia enjoys spending time with her boys and riding horses.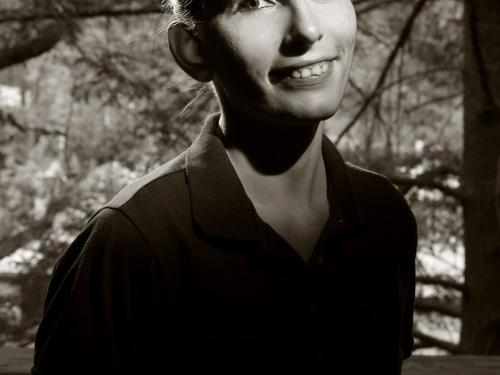 Cheyenne Walker, Housekeeping ~ February 2016
Cheyenne was born in Lebanon, Tennessee, lived in Florida for a very brief stint, and then as a young child moved to Smithville, where she has lived ever since. Fellow housekeeper Janet Ashford introduced Cheyenne to Evins Mill, where she enjoys the company of her co-workers, as well as the chance to meet new people. Outside work, she loves to fish, swim and spend time with her family.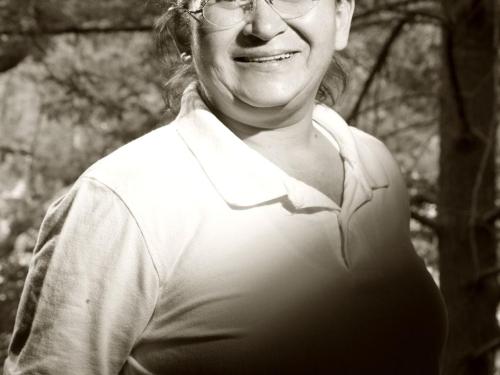 Lisa Harris, Housekeeping ~ May 2016
Lisa was born in Gallatin, Tennessee but was raised in Sparta, just a few miles east of Smithville. She moved to Smithville looking for work and found Evins Mill. She loves the family feel of the place, and in her words, "the food is good also." She has two children, one of whom helps out in the housekeeping department from time to time.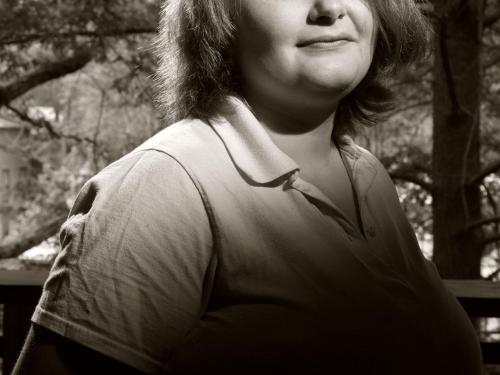 Tina Greene, Housekeeping ~ May 2016
Brittinia, who goes by Tina, was born in nearby Lebanon, Tennessee but has lived most of her life in Sparta and now in Smithville. Married and the mother of two sons, Tina enjoys the outdoors - hiking, fishing & swimming - especially in the company of her boys. Her calm and easy-going nature is a perfect fit for Evins Mill, where she enjoys meeting new people, the friendships formed with other staff members - and like many, the constant sound of water.
Physical Plant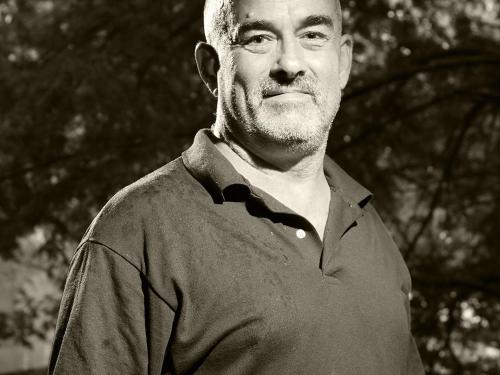 Todd Guess, Groundskeeper ~ July 2010
Todd grew up in Virginia but found his way to Smithville. He later found his way to Evins Mill in 2010 by way of his wife, Darla Guess, a Guest Attendant at the Inn since 2002. In addition to maintaining the grounds - a daunting job for one man - Todd is responsible for all set-ups and break-downs for the many special events the resort hosts throughout the year, whether it be a meeting room or a wedding ceremony. Todd loves the outdoors, and as such his job, which keeps him there most of the time.
Support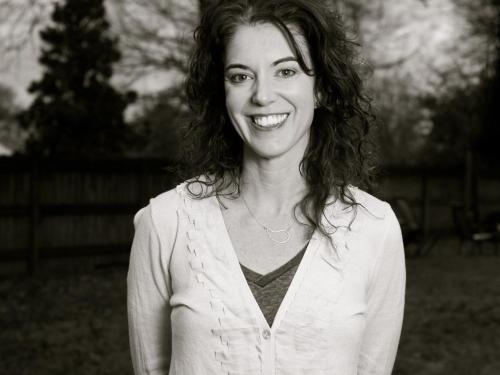 Angee Rose, Client Coordinator ~ January 2017
Angee hails from Colorado but has lived in Nashville since 1997. With experience in both non-profit communications and music publishing, Angee joined Evins Mill in 2017 as our Client Coordinator, a newly minted position responsible for individual as well as group sales & reservations. A proud mother of two, Angee is also the proud owner of a bright red Chevy Impala. Confident, yet self-deprecating, she is a welcome addition to Evins Mill & our Nashville office.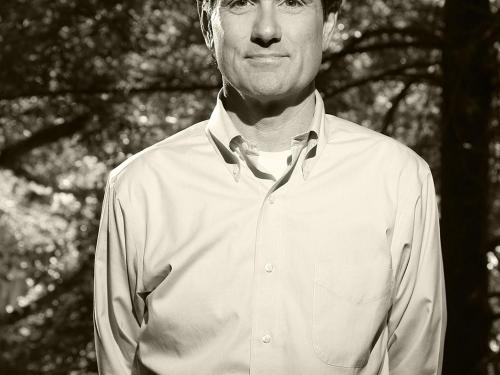 William Cochran, Jr., Ringleader & Staff Lackey ~ October 1994
With no business training and less business sense, William opened Evins Mill in 1994 with his father Bill. Save for the two years he spent at Vanderbilt's Graduate School of Business, he has remained actively involved in the resort's day-to-day operations. Today, he oversees the accounting, reservations & sales office. Though responsible for the operation at Evins Mill as well, he is in practice the staff's head cheerleader. William is a native of Nashville, where he lives with his wife Eden, whom he met at Evins Mill, and their daughter Ivy.