State Parks & Natural Wonders
Evins Mill is convenient to a multitude of natural wonders, including Fall Creek Falls, the highest waterfall east of the Mississippi River, and Cumberland Caverns, Tennessee's largest cave system and a National Landmark. Many such natural phenomenon are overseen by the Tennessee State Park Department, including Burgess Falls, Rock Island, Fall Creek Falls and Edgar Evins State Parks.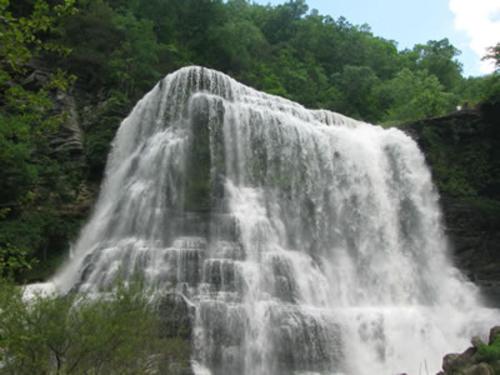 Located in White County, Burgess Falls State Park features a series of four waterfalls, collectively cascading over 250 feet. The final waterfall alone cascades 130 feet. Long and moderate to strenuous hiking trails provide beautiful views of the broad and towering cascades.

Located in Warren County, the centerpiece of Rock Island State Park is the Great Falls of the Caney Fork River and its imposing limestone gorge. The park provides scenic overlooks, waterfalls, deep pools for fishing, rock-hopping and exploring.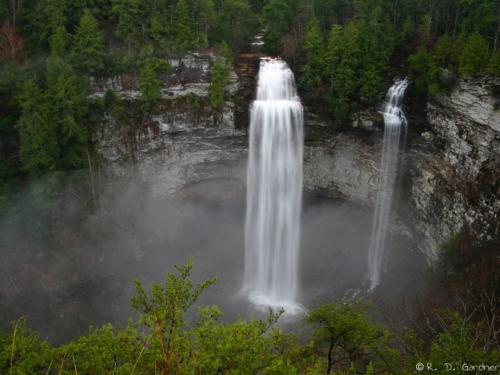 Located in Bledsoe & Van Buren Counties, Fall Creek Falls State Park features waterfalls, cascades, streams, gorges and timberland. Fall Creek Falls is the highest waterfall east of the Rocky Mountains. The park's other falls - Piney, Cane Creek and Cane Creek Cascades - though smaller are just as impressive.

Located in Dekalb County, Edgar Evins State Park features abundant wildlife, including various owl species and wintering bald eagles. Its forest includes stands of Tulip Poplar, Oak, Hickory, Buckeye and Wild Cherry. It also boasts a marina and an observation tower with spectacular views of Center Hill Lake.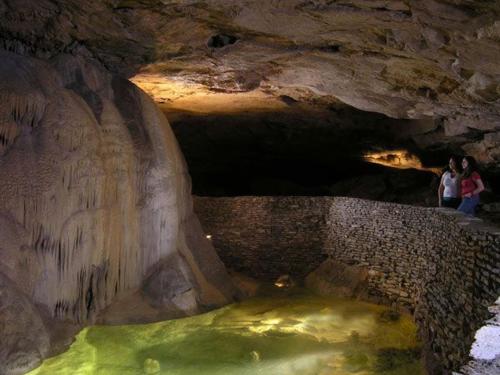 Located in Warren County, Cumberland Caverns (931.668.4396) is Tennessee's largest cave and a U.S. National Landmark, and features thirty-two miles of caves and passageways, including some of the largest cave rooms and spectacular formations in Eastern America.

For assistance in accessing these nearby state parks, state natual areas & natural wonders, please visit the Locations page on this web site.