"What a hidden gem right in Middle Tennessee. The atmosphere was relaxing and the views were stunning. The gourmet meals were delicious with great and attentive service. We loved exploring the property and hiking to Carmac Falls then arriving back to our room to listen to the creek below as we rocked on the private porch. Perfect romantic getaway weekend."
Snookum's Delight ~ Thu, Feb 14, 2019
We don't always celebrate Valentines on the actual day, but in 2019 we will be - that is, on Thursday, February 14, when guests will be treated to...
hearty rather than light hors d'oeuvres including red curry muscles, Kenny's Farmhouse cheese, and baby back ribs

a five-course rather than a four-course dinner

a single stem rose in a ribbon-wrapped vase

enhanced turn-down service

unlimited non-alcoholic beverages
Dinner Entrees include...
Millstone dry rub beef tenderloin w/ pink peppercorn, Cabernet butter sauce, or

Citrus Braised Duck Breast served with a blood orange, ginger compote

...and will be followed by a dark chocolate souffle w/ bailey's cream sauce; this is the only day of the year we make these!
To cap off the stay, guests will be treated the following morning to a hearty Valentines Brunch, featuring...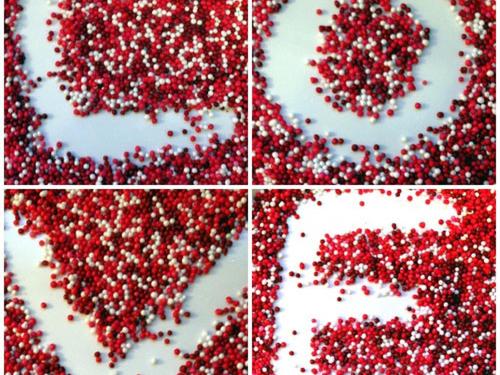 eggs-to-order

buttermilk biscuits w/ saw mill gravy

pancakes w/ toppings galore

creamy cheddar grits

home fried potatoes

bacon, sausage & country ham

variety of hot & cold cereals

fresh fruit

muffins, toast, fresh bagels & cream cheese

sweet pastries & croissants

fruit yogurt

a variety of juices, coffee, milk & tea
The all-inclusive package is $345 to $425 per couple depending on the room. Reservations for dinner-only are also available at $130/couple.
Call 615.269.3740 (nashville) for reservations.
Calfkiller Beer Tasting ~ Sat, Mar 23, 2019
Calfkiller Brewery, based in nearby Sparta, TN, is back at Evins Mill by popular demand for an encore performance on Saturday, March 23. Beginning at 6:00, the Brothers Sergio of Calfkiller Brewing Company (not to be mistaken for the Brothers Karamozov) will, in a setting as irreverent as it is beautiful, sample their products and share their story.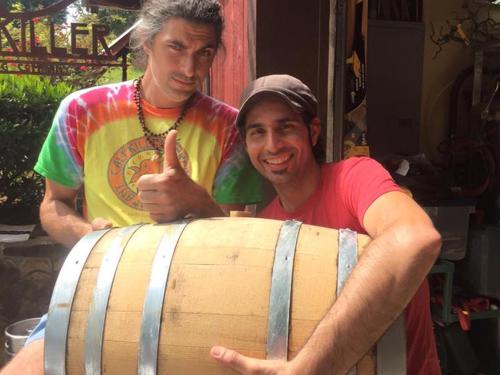 Well-known for "unparalleled drinkability, paradoxically balanced by uncompromised complexity," Calfkiller beer has attracted a devoted following among micro-brew enthusiasts and beer lovers throughout Tennessee and beyond.
The tasting will be paired with an assortment of appetizers and followed by a festive and abundant buffet dinner, served at 7:00 and prepared by our own Chef Evans, who has attracted a following of his own, and who has designed a German-inspired menu to compliment the tasting, featuring ...
all-natural chicken breast schnitzel

sauerbraten style boneless short ribs w/ Calfkiller Porter

locally made German knockwurst, bockwurst & bratwurst

browned butter spatzle

warm potato salad

homemade sauerkraut

prized fresh aspargus

wirtshaussalat (salad) w/ fresh carrot, cucumber, green beans & red cabbage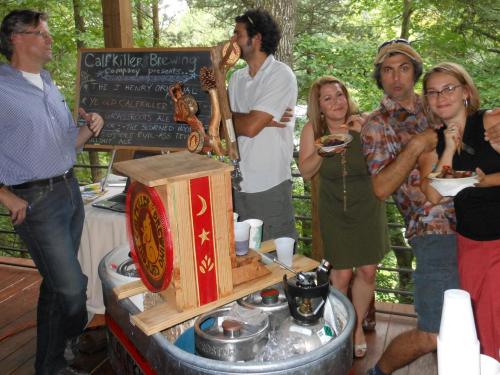 The Calfkiller Beer Tasting Package includes...
hors d'oeuvres & beer tasting

Calfkiller-inspired cookout & buffet dinner

Saturday night accommodations

full breakfast with eggs-to-order

hearty sack lunch

unlimited access to non-alcoholic beverages

exclusive access to the resort's 40-acre property

...and is $330 to $410 per couple depending on the room. Beer tasting & cookout-only reservations are also available at $65/guest. Sodas, bottled waters & alcoholic beverages are available but not included (beer tasting aside).
Call 615.269.3740 (nashville) to learn more or make reservations.