Meetings & Retreats at Evins Mill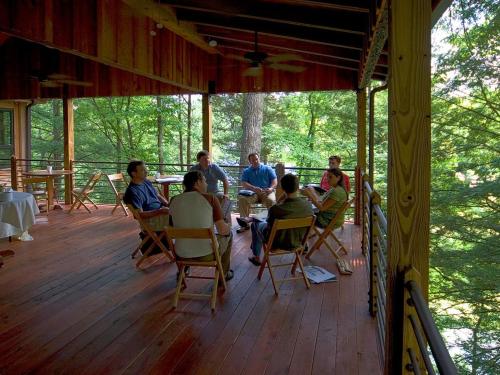 "Our recent management meeting at Evins Mill was a great success. The accommodations, food, gracious service and, of course, the spectacular site, set the stage for a very productive retreat."
Celebrating 25 years of service in 2019, Evins Mill is a business-friendly resort property that has specialized in hosting corporate retreats and business meetings ever since it opened in 1994. As groups constitute the majority of the resort's clientele, our facilities and services have been custom designed to meet group needs, including...
creek side lodging & luxury rooms accommodating 20 guests in private rooms or 47 guests in separate beds
delicious cuisine ~ breakfast, lunch, dinner with breaks & full bar service
private spaces for meetings, including three dedicated conference rooms with full audio-visual capacity & wireless internet
common areas for group gatherings, including an expansive game hall, intimate living rooms & covered decks with great views
select services ~ bonfires & bluegrass music, team building programs, tastings & tours
recreational activities ~ hiking, billiards, foosball, table tennis & darts on-site and golfing, fishing, boating & canoeing nearby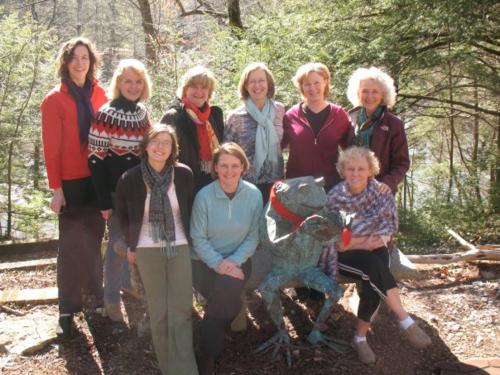 Nestled among the bluffs and streams of Tennessee's Highland Rim and Cumberland Plateau, the corporate retreat facilities at Evins Mill are convenient to Middle & East Tennessee, offering the services of a full-scale resort in the private setting of a secluded retreat. An escape from more traditional convention facilities as well as distractions of office & city, Evins Mill is an ideal destination for…

off-site meetings
corporate retreats
small conferences
team building programs