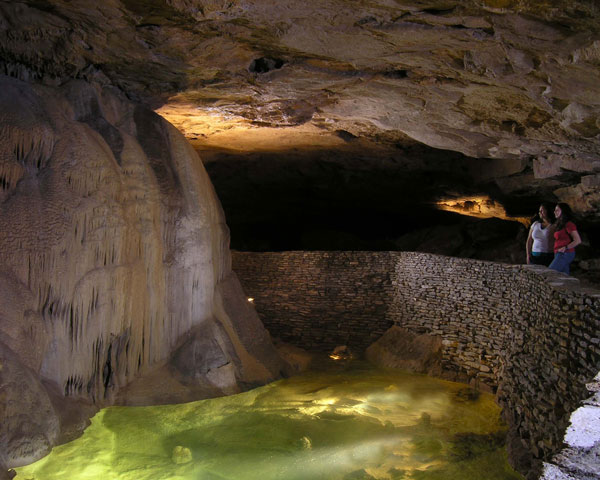 Welcome to Evins Mill, your gateway to the natural wonders and cultural gems of Smithville, Tennessee, and its surrounding areas. While our woodland resort is a destination in itself, we understand that adventure beckons just beyond our doorstep. In this guide, we'll take you on some exhilarating day trips you can embark on during your stay at Evins Mill.


1. Center Hill Lake Adventures
Smithville's jewel, Center Hill Lake, is a paradise for water enthusiasts. Spend a day exploring its crystal-clear waters with activities like kayaking, paddleboarding, and fishing. If you want a more laid-back experience, simply bask in the sun on its sandy shores. Remember to ask our friendly staff at Evins Mill for picnic options to make your day even more special.


2. Burgess Falls State Park
For a taste of nature's grandeur, take a short drive to Burgess Falls State Park. A network of hiking trails leads you through lush forests to several stunning waterfalls, with the crown jewel being Burgess Falls itself, plummeting 136 feet into a scenic gorge. It's a photographer's dream and a hiker's paradise.


3. Local Distilleries and Breweries
Tennessee is known for its spirits, and Smithville is no exception. Set out on a tasting tour of the area's distilleries and breweries, including Short Mountain Distillery, known for its moonshine, and Calfkiller Brewing Company, celebrated for its craft beers. Sip, savor, and discover the craft behind these local libations.


4. Edgar Evins State Park
Named after the very same Evins family that founded our resort, Edgar Evins State Park offers many outdoor activities. Hike the picturesque trails, go bird-watching, or rent a boat and explore the pristine waters of Center Hill Lake. It's a serene escape just minutes from your cozy accommodations at Evins Mill.


5. Caney Fork River Excursions
If you're a fan of fishing, the Caney Fork River is a must-visit. Known for its trout fishing, this river offers excellent angling opportunities. Book a guided fishing trip or try your luck on your own. Afterward, savor your catch with a delicious meal at our on-site restaurant.


6. Historic Downtown Smithville
Discover the rich history of Smithville by strolling through its charming downtown area. Explore quaint shops, dine at local eateries, and soak in the small-town atmosphere. It's a delightful way to connect with the heart of the community.


7. Tennessee Whiskey Trail
Venture further afield to explore the famous Tennessee Whiskey Trail, which features renowned distilleries like Jack Daniel's and George Dickel. Learn about the whiskey-making process and sample some of the finest spirits Tennessee has to offer. It's a journey through the state's distilling heritage.

As you embark on these day trips, you'll appreciate the diverse experiences awaiting you in the Smithville area. But remember, when the day's adventures are done, your haven at Evins Mill is always here to welcome you back.

For comprehensive information on planning your day trips, accommodations, and any other assistance, visit our website. To speak directly with our knowledgeable staff, don't hesitate to call Evins Mill at 615.269.3740. We're here to make your stay unforgettable, one adventure at a time.



Check Availability