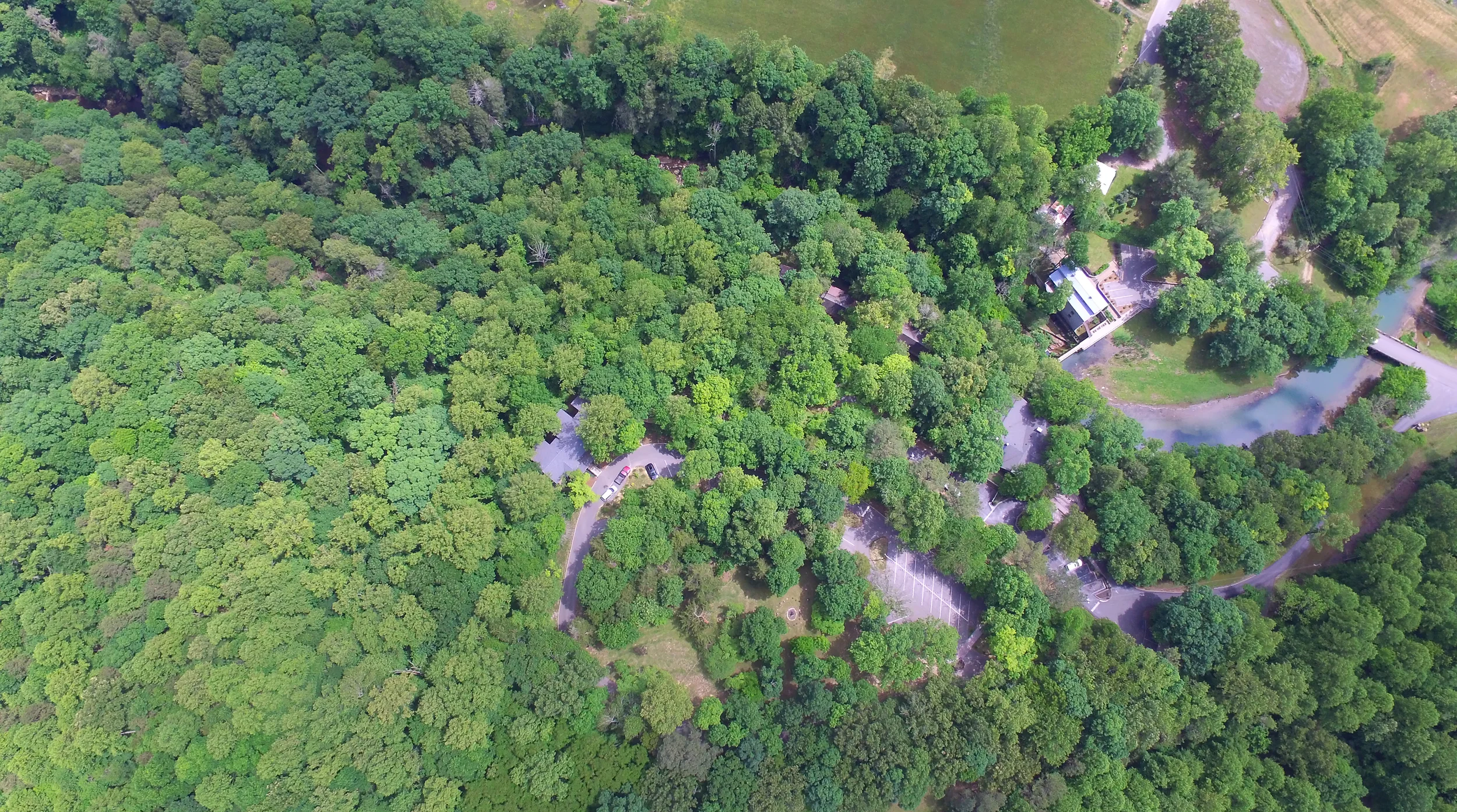 One great way to unplug and reconnect with nature is by spending your next vacation at a nature resort. These days, it seems like we're all glued to our screens.

Whether we're working, playing games, or scrolling through social media, it's hard to tear ourselves away from technology. And while there's nothing wrong with using technology, it's important to take a break.

Nature resorts are becoming increasingly popular, and if you're thinking about spending your next vacation at one, read on to learn more about what they have to offer and why they're such a great option.


What is a Nature Resort?
A nature resort is the perfect place to get away from the hustle and bustle of everyday life and relax in a beautiful natural setting, usually a bit secluded from towns and cities. At a nature resort, you can enjoy activities such as hiking, fishing, canoeing, and bird watching, or simply relax in a hammock with a good book.

What sets a nature resort apart from other types of resorts is its focus on providing guests with a unique experience that allows them to connect with nature in a way that they may not be able to do at home. Many nature resorts offer amenities such as on-site restaurants, lawn games, nature walks and hikes, and even some indoor activities in case the weather doesn't cooperate.


Why Vacation at a Nature Resort?
When you vacation at a nature resort, you can expect to enjoy a number of benefits that you may not find at other types of vacation destinations. Here are just a few of the reasons why vacationing at a nature resort can be such a rewarding experience:

1. Get away from the hustle and bustle of everyday life and truly relax.
2. Relieve stress and tension.
3. Enjoy stunning natural scenery and breathe in fresh, clean air.
4. Connect with nature and learn more about the world around you.
5. Enjoy unique amenities and activities.
6. Take advantage of opportunities to go hiking, biking, fishing, and more.
7. Unplug from technology and social media and enjoy some much-needed time offline.

Nature resorts offer a unique and immersive experience that can't be found anywhere else. If you're looking for an out-of-the-ordinary and relaxing getaway, it may be the perfect place for you.


Connect with Yourself – Connect with Family and Friends
A nature resort can also be a great place for bonding with friends or family. Spending time in the great outdoors together is a wonderful way to create lasting memories. And with so many activities available, there's something for everyone to enjoy.


Things to Do at a Nature Resort
Hiking – there are many hiking trails available at most nature resorts. This is a great way to explore the area and get some exercise.
Climbing – it's common to find fantastic climbing areas nearby. This is a great way to get some adrenaline pumping and get in a full body workout.
Swimming – swimming pools or access to nearby lakes or rivers are a great way to cool off and relax.
Fishing - fishing is a popular activity and a great opportunity for bonding or solitude.
Stargazing – it's easier to see the stars when you're not stuck in the city! Enjoy the beauty and majesty of the night sky.
Photography – professionals and amateurs alike will enjoy all of the amazing settings and subjects provided by Mother Nature.
Birdwatching – discover many different types of birds. This is a great activity for bird enthusiasts.
Simply relax – sometimes the best thing to do at a nature resort is to simply relax and enjoy the peace and quiet.
Evins Mill: A Nature Resort In Smithville, TN
If you're looking to get away from the hustle and bustle of city life, Evins Mill in Smithville, TN is the perfect place for your next vacation. Less than an hour from Nashville, Evins Mill offers stunning views, miles of hiking trails, and a variety of activities to keep you entertained.

Dining at Evins Mill is an attraction in itself. Evins Mill's culinary team is spectacular! Sourcing as much local and responsibly raised ingredients as possible, they provide five-course dinners in a cozy dining room, down to sack lunches to take on the go. The bar is stocked with your favorites, plus local brews, moonshine, and wines.

The accommodations feature private entrances, private decks with sylvan or creek side views, king bed, beverage/coffee station, mini-fridge, and individually controlled heating/cooling units.

No matter what you're looking for in a vacation, Evins Mill has something to offer. So pack your bags and head to Smithville for an unforgettable experience – you won't be disappointed!


Other Attractions Near Evins Mill
While you're at Evins Mill, there are plenty of activities to keep you busy. If you're looking for some adventure, you can go hiking or biking through the many trails in the area. If you're looking to relax, you can enjoy a book (or a nap!) in one of their hammocks.

If you're looking to explore the area, there are plenty of places to visit nearby, including waterfalls (Burgess Falls State Park, Rock Island State Park, and Fall Creek Falls State Park) , caving (Cumberland Caverns), and climbing (South Cumberland.) Note that a (free) climbing permit is usually required to climb.

Within a short drive of Evins Mill, you'll find a lot of locally owned and operated businesses producing fun and high-quality products. You'll find live music venues, wineries, breweries, distilleries and galleries.


Book Online
If you're looking for a vacation that will allow you to relax and appreciate nature, then a nature resort is definitely the place for you. Spend your days hiking, fishing, canoeing, and swimming in natural bodies of water. You can also enjoy the company of other like-minded individuals who are interested in spending time in the great outdoors.

Don't miss out on this opportunity to connect with nature and recharge your batteries at a beautiful nature resort. Book your room at Evins Mill by clicking here.