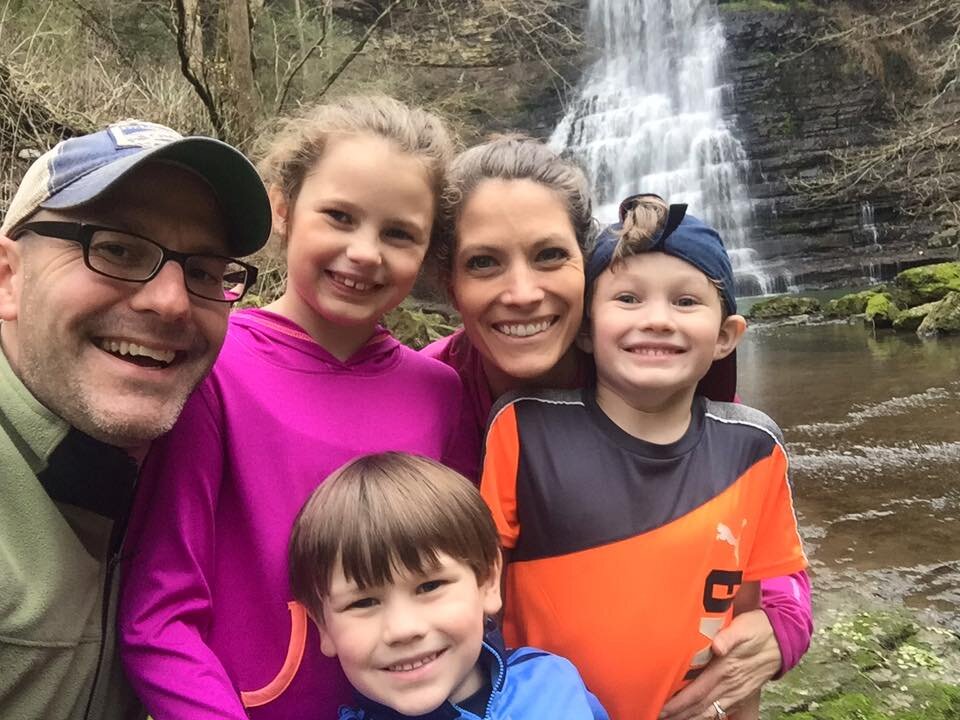 Tennessee offers many great destinations for a springtime getaway. From big cities, to mountain views, to a romantic resort nestled in the foothills of the Cumberland Plateau, these destinations offer something for everyone. Here are 6 of the most popular places to visit in the Spring in Tennessee.


1. Evins Mill
A designated Tennessee State Natural Area and nestled among the forested bluffs and meandering streams of Tennessee's Highland Rim and Cumberland Plateau, Evins Mill is an inspiring destination for a variety of occasions. Minutes from Center Hill Lake, Evins Mill provides the amenities of a luxury destination in the intimate setting of a woodland resort.

Families will enjoy private access to a forested, forty-acre property with incredible scenery and a variety of activities for the whole family.


hiking to overlooks & base of Carmac Falls
swimming beneath its 90ft cascade
fishing at Evins Mill Pond
billiards, table tennis, foosball & darts
lawn games, including corn hole, horse shoes
swinging & rocking on Ivy Overlook
relaxing/napping at the Hammock Bower


2. Gatlinburg
This city is full of fun, but also full of things to do! There are plenty of popular attractions for you to see when visiting Gatlinburg, such as Ripley's Aquarium and the Guinness World Records Museum. You can also take a cable car up the side of a mountain or get wet on a whitewater rafting trip.

Many people head here to ski and snowboard at Ober Ski Mountain, voted the number-one ski resort in the country. There are also plenty of shops and restaurants for you to enjoy. If you are looking for a fun night on the town, head to The Gatlinburg Brewing Company and see what they have going on. You will enjoy lots of live music, a dinner buffet, and many special events, such as art shows and movies.


3. Memphis
If you have never been to Memphis, you are missing out. This historic and beautiful city is full of fun and interesting things to do, such as the Memphis Zoo, Elvis Presley's Graceland, and Graceland Movie Tours. There is also the famous Beale Street, which is home to many great bars and restaurants.

According to Forbes Magazine, many beautiful and historical buildings are located on Beale Street, making it an ideal place for a night out. If you enjoy shopping, head to any chain stores on Beale Street, such as Victoria's Secret, Abercrombie & Fitch, and Gap. This city also offers a unique opportunity for you to enjoy the outdoors.


4. Chattanooga
For those who enjoy the outdoors and hiking, this city is perfect. The Appalachian Trail runs right through the heart of Chattanooga, making it an ideal place for hikers. You can also get deeper in touch with nature by going on a rafting trip or fishing on one of the many lakes around town. If you want something to do with children, visit the beloved Adventure Science Center or Aquarium, and afterwards grab a ride on the Gondola.

Fan of museums? The Chattanooga Museum of Industry is a must-see. Hiking through the forest on a trail and seeing the local wildlife is one of the more unique things you can do in this beautiful city.


5. Nashville
Endless adventures abound in Music City. There are top-notch concerts and other performances in intimate and larger venues throughout the year. Many artists choose to perform in Nashville because of its incredible reputation. There's the warm weather, great food (hot chicken, anyone?) friendly people, and breathtaking nature.

You can also enjoy a tour of the Grand Ole Opry, which is home to so many recording stars and country music performers. There are, of course, other wonderful popular sights to see in this area that have nothing to do with performing arts. You can visit the zoo, take a safari at Rippy's Reptile Zoo, or enjoy the many beautiful parks and local wildlife!


6. Pigeon Forge
Pigeon Forge is a unique destination that has something for everyone. If you enjoy the outdoors, you can spend the day on a whitewater rafting trip or go down a zip line. If you prefer the indoors, Pigeon Forge is just as fun. It has many beautiful stores and a casino.

If you are looking for something to do with children, stop by Dolly Parton's Stampede. An entire area dedicated to the country singer is excellent for kids of all ages to enjoy. There are games, rides, hot dog stands and music also found in the amusement park.

These are just a few fun things and places to see in Tennessee in the Spring. From museums to concerts to some of the best southern cooking in the South, whatever you're looking for, Tennessee has something to offer everyone.