Fine Dining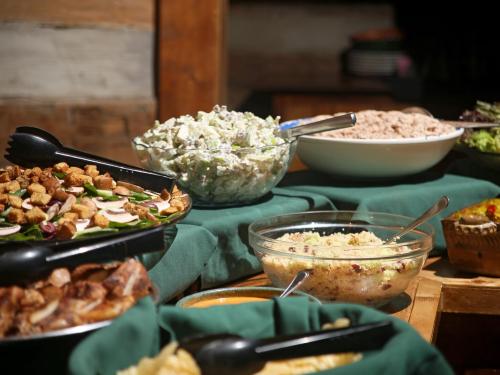 "The lodging, food, meeting facilities, relaxed atmosphere and beautiful setting combine to make Evins Mill the perfect place for our retreats."
Evins Mill fields a full chef and wait staff and offers not only breakfast but also dinner, lunch, breaks & full bar service. While most dinners are four-courses, featuring soup, salad, entrée and dessert, our chefs also prepare reception buffets and festive overlook cookouts. Midday meal options include indoor buffets, outdoor cookouts, three-course luncheons and sack lunches. Breakfast & break service are served buffet style.
Please visit the
Dining
page for more detailed information about the resort's food & beverage services.