Cozy Spaces & Gathering Places
"Anytime you're outside you can hear the waterfalls, especially while rocking in the swings on the huge outdoor decks. There are plenty of indoor and outdoor spaces - open areas to play games, do yoga, sit on the porch and get away."
Common Gathering Areas

If lodging and cuisine are at front and center of the Evins Mill experience, equally salient are the many common areas where couples and groups alike can mix, mingle and make merry. Between the Main Lodge, Gristmill and Solstice, public spaces include covered decks with great views, living rooms with wood burning fireplaces, an intimate dining room and an expansive game hall.
Private Meeting & Event Spaces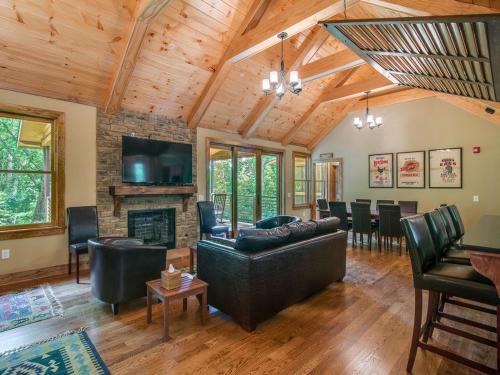 Complementing these common areas, which are accessible to any guest of the resort, are private spaces for meetings, receptions, reunions and banquets, which clients can rent exclusively. These private spaces include Taylor Hall in the Main Lodge, the Davidson & Knox rooms in the Gristmill and multiple commons in the Solstice.
Outdoor Fun & Fellowship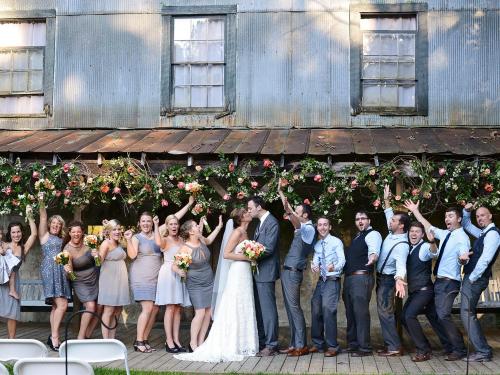 Beyond the interior spaces are a host of outdoor areas where guests may enjoy fun and fellowship amidst stunning natural beauty, including hikes to Carmac Falls, bonfires at the North Campus, lawn games & special events at the South Campus.